MBA '05
Founder & Executive Chairman, Inventory Source, and Co-Founder & Co-CEO, SourceFuse
What do you do professionally?
I currently run and manage the two companies I founded approximately 15 years ago, immediately after graduating from Fuqua. One company, Inventory Source, is an ecommerce SaaS product that automates orders and inventory for retailers and distributors which I started literally in my garage long ago. The other, SourceFuse.com, is the software innovation service firm I co-founded immediately after Fuqua, and was originally based somewhat on my senior capstone class business plan project. It has grown from a small two-person team to a global team of 400+ professionals serving clients around the world.
What is the most enjoyable part of your job?
One enjoyable part is that I get to stay current with technology and apply it to customer needs in creative and innovative ways, and the breadth across areas that I work in always keep it interesting. Another very rewarding part of my job is being able to hire great people and help them advance into leadership positions and grow both personally and professionally.
What is the biggest challenge you face?
Both companies were on the Inc 5000 list of fastest growing companies for a 3rd time, meaning I have a range of challenges across multiple companies related to growing and scaling, including where to focus my time. The biggest one is continuously finding the right people in the right positions and building the right team structures for success as the companies grow and expand. I've had some big wins and some big mistakes in this area, but I am always learning and trying to improve.
What sorts of interesting places has your position taken you? Do you have a favorite?
With a large part of my team in Asia and clients around the world, I have had the chance to travel to (and within) India on a regular basis, Thailand, all over Europe, and of course all over North America, regularly going to Chicago, New Orleans, New York, and Las Vegas. Working in a variety of industries takes me to conferences in equally as many places. My favorite aspect of this is the ability to choose alternate routes to these destinations in order to always see somewhere new, and Amsterdam is a favorite regular stopover of mine along the way to wherever I am heading.
What is the best professional advice you've received?
An early mentor told me that going into any technology field means you have to commit to always be learning or you will not get very far, which I know to be true and have put into practice. Other good tidbits would be to delay making decisions until you have to so that you can have the most information available, along with remembering to try to keep your head about you while all others are losing theirs.
Aside from your current role, what is your dream job?
I am living a pretty great dream job, but looking ahead to when this runs its course, I would love to leverage my experience across a few industries that need technology innovation but are less profit driven and therefore underserved. Nonprofits of all types could benefit from technology help to be more effective, and I think the educational system is another area where innovation could have a big impact. I dream about doing this at a high level across a large number of organizations to stay current and maximize the impact that my experience could have.
Professionally or personally, what are you excited about right now?
Professionally, I am excited about the rapid growth we are seeing and the opportunities my teams are able to pursue. Personally, I am excited about living in an amazing beach town and watching my three beautiful daughters grow up and trying to spend as much time with them as possible before they turn into young adults and set off on their own.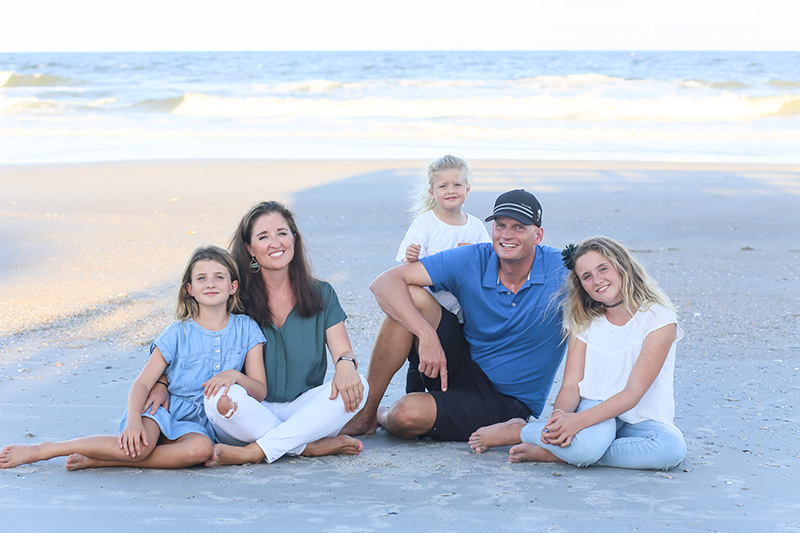 What do you like to do outside of work?
I love to stay active, which most often includes golfing, surfing, snowboarding, and traveling. I am very rarely sitting still and always have an upcoming adventure on the calendar to look forward to.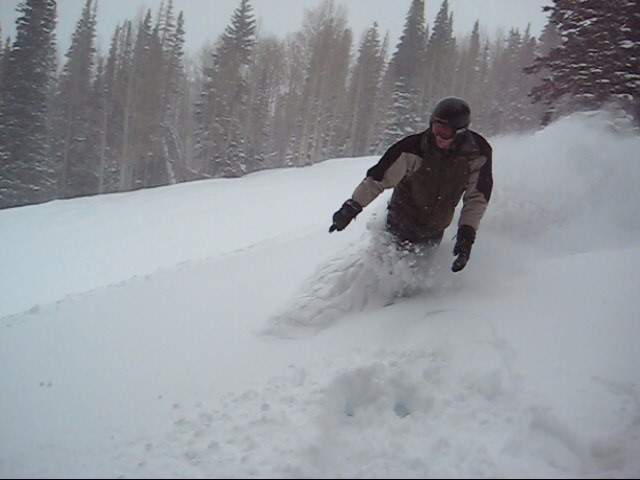 What is the most important thing you learned during your time at Fuqua?
I don't think there is a singular most important thing, but since I was running a small company I started, I was able to apply learnings from each class in real time within my small budding startup. From marketing to modeling to the overall business planning, I was able to put things directly into practice. While things like organizational design were less applicable at the time, they soon came into play afterward as well.
Who was your favorite professor?
Every professor brought interesting perspective and insight in their own unique ways.
What is your favorite Fuqua memory?
My favorite memories are from the regular poker nights we would have on the weekends and being able to really get to know my classmates and friends.
What does Team Fuqua mean to you?
To me, Team Fuqua means a diversity of experience and desire to share that experience to learn and grow, and to help others do the same.  I hope to be able to continue to re-engage with the entrepreneurial community at Fuqua and share my own experiences with other entrepreneurs from this amazing community that we all share.