U.S. companies are finally showing signs of integrating the surge in social media spending with their wider marketing strategies, while also outsourcing more of their social media marketing, a new survey finds.
Chief marketing officers at leading firms also expect to spend more on marketing analytics, even though they still struggle to find the best use for customer data.
These are just some of the findings of The CMO Survey, which received responses from 255 top marketing executives by August 2, before Monday's fall in the stock market. The survey, started in August 2008, is conducted biannually and is the longest-running survey dedicated to understanding the field of marketing.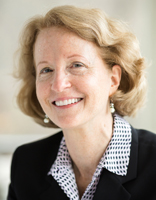 "The integration of social media and marketing strategies is finally showing a slight lift after years of stagnation," said Christine Moorman, a professor at Duke University's Fuqua School of Business and director of The CMO Survey. "But companies are still struggling to objectively assess the value they are getting from their social media investments."
Social media spending currently accounts for 10.7 percent of marketing budgets, but is expected to make up almost a quarter of spending — 23.8 percent — in the next five years. Marketers ranked their integration of social media in overall marketing strategy at 4.2 on a 1-to-7 scale, a score that had hovered below 4 for the previous four years. But only 15 percent of marketers report they can prove the impact of social media on their business using quantitative approaches.
Other data shows companies have not yet fully built out the capabilities that might be necessary to turn the use of social media into a competitive advantage for their companies, and almost 22 percent of social media activities are being performed by outside agencies.
"Companies have only average levels of the knowledge and skills needed to develop and implement social media or to hire, train and manage the human capital necessary for social media to have an impact," Moorman said. "There is a great deal of opportunity for companies to move ahead of the pack if they can solidify their ability to perform effectively in this area over time."
A similar story unfolds with customer data. Only 36 percent of marketers said they are able to measure short-term impact of marketing analytics on their business, and just 31 percent of projects use the data, the survey finds. But the portion of budgets spent on gathering and analyzing customer data is expected to climb by 66 percent in the next three years.
"Companies are using marketing analytics to drive their decision-making in different ways," Moorman said. "More than 36 percent of firms are using marketing analytics to acquire customers, up five percentage points from six months ago."
On average, marketers currently rate their mobile marketing as underperforming. But spending on mobile advertising is expected to soar by 160 percent in the next three years and occupy a 15.6 percent share of marketing budgets.
Spending on digital marketing overall is expected to increase by 12.2 percent, with marketers predicting the amount spent on traditional advertising will fall by 2.1 percent — a trend the survey has observed for the last several years.
Marketers remain optimistic about the U.S. economy, but their predictions have softened slightly, with 74 percent of respondents expecting to acquire more customers — 4 percentage points lower than in February — and 69 percent expecting customers to buy more goods and services, down 3 points.
Other findings include:
Hiring growth in the marketing sector is expected to increase 6.6 percent in the next year, reversing a three-year slide.
Marketing budgets are expected to grow by 5.5 percent in the next year, continuing positive fluctuations in their growth rates.
Marketing spending represents 6.6 percent of company revenue, maintaining a downward trend, and about 11 percent of overall budgets.
For more analysis of the results, including business-to-business and business-to-consumer breakdowns, visit cmosurvey.org.