Every university has its champions, and having alumni in elected office can make a significant difference for public universities in these cash-strapped times.
Research from Duke University's Fuqua School of Business found that one additional legislator who attended an in-state public institution is associated with $3.5 million extra dollars in funding. The recession has made the importance of these relationships even more pronounced, the researchers found.
"Our analysis doesn't confirm adding more state university graduates to a state legislature necessarily causes an increase in funding," said Fuqua Assistant Professor Ryan McDevitt, who worked on the research with colleagues Aaron Chatterji and Joowon Kim. "The funding difference we found could be driven by many factors. It is not clear what exactly these legislators are doing differently than their peers. They could be voting for particular bills, privately lobbying colleagues or advising university administrators on the best approach to securing funds."
Regardless, "this matters when state universities have seen their budgets slashed," McDevitt added. "Public institutions in Pennsylvania and Arizona, for example, have lost more than half their funding per full-time student since 2002."
State universities nationwide have experienced funding cuts over the past decade. Forty-six states spent less per student in the 2015-16 school year than they did before the recession, with some state university systems hit harder than others, according to the Center on Budget and Policy Priorities. While funding for most have plummeted, others -- North Dakota and Wyoming, for example -- have gained more than a third.
"What can explain these differences across states?" Chatterji said. "We identified a previously overlooked variable: whether elected leaders attended their 'State U.'"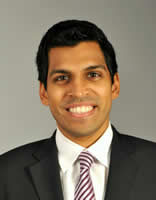 Using data from 2002-2014, the researchers found a positive relationship between the proportion of state legislators who attended one of their state's publicly funded colleges or universities and how much state funding the university receives.
"Our analysis fits with anecdotal accounts from around the country about the importance of close relationships between elected officials and their alma maters," Kim said.
They also found a wide variety of educational backgrounds among legislators across states. More than 80 percent of state senators and representatives have college degrees nationwide, but more than a third of legislators in states like New Hampshire, Arkansas and South Dakota do not have a four-year degree.
There is also significant variation in how many legislators have ties to in-state public colleges. In Louisiana, 79 percent of lawmakers had in-state college ties and close to half of all Louisiana legislators went to one of the five most prominent schools. By contrast, less than a third of legislators attended in-state public institutions across five Northeast states: Massachusetts, New Hampshire, New Jersey, New York and Vermont.
As university leaders scramble for ways to protect their funding, the research shows they are at least producing advocates for public education.
"Your personal experience matters, and school ties matter," Chatterji said. "Our results indicate that people who have had a public education themselves might be those in the best position to understand the value of it, and to make decisions that affect its future."