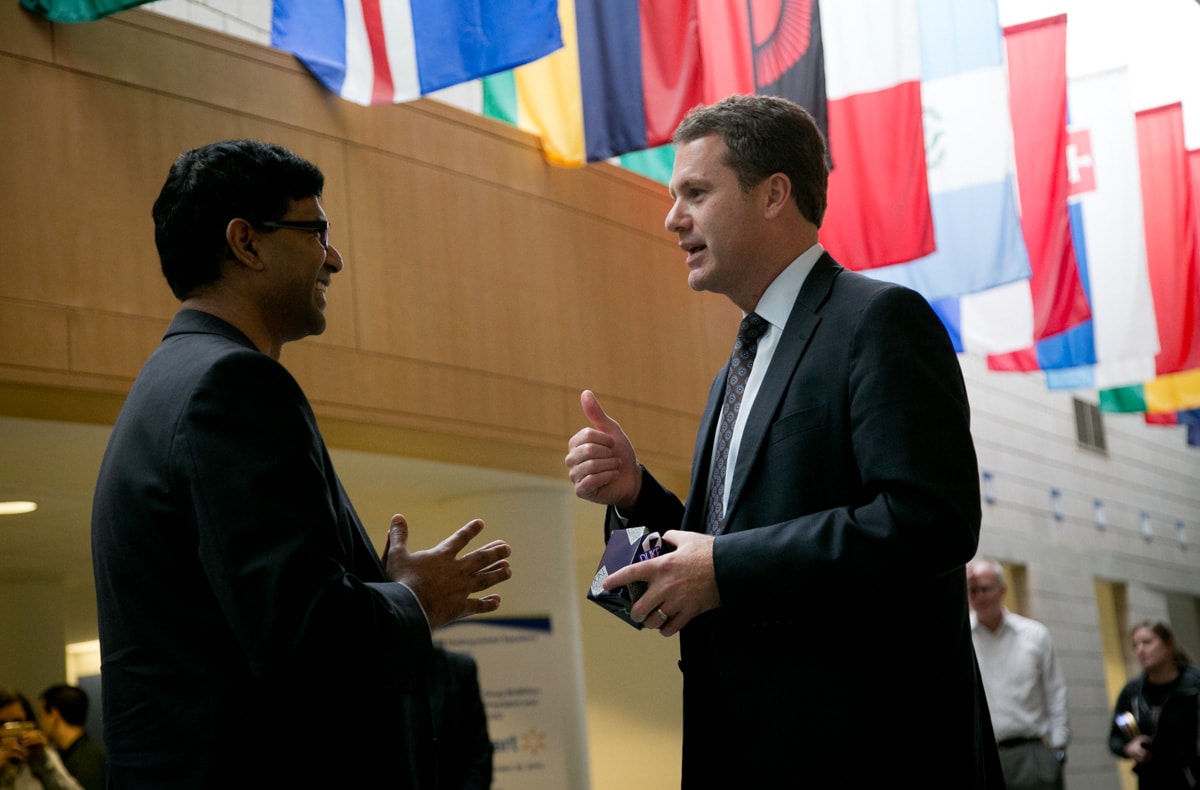 Building relationships? It's in our DNA.
Fuqua opens the door to a broad spectrum of organizations across a diverse set of industries, giving you many opportunities to engage with the firms and ideas that interest you.
Here are just a few of the ways we help you connect:
Symposia
Organized by Fuqua's professional clubs, these introductory events bring in industry professionals to educate you about different careers in the field and discuss their organizations. Symposia offer an overview of the industry with opportunities to meet people at different firms. You might learn about typical career paths within a company, roles and responsibilities for a new hire coming out of business school, and perspectives on business challenges.
They also involve lots of networking—for example, the evening before a symposium you might join an informal happy hour with representatives from Goldman Sachs, McKinsey & Company, Google, Procter & Gamble, NextEra, Delta, Amazon, JP Morgan Chase, and Adobe.
Conferences
Exploring new and exciting issues in an industry or topic area, industry conferences convene senior leaders, professionals, and knowledge experts in the field to discuss emerging trends and how organizations are approaching different issues. In addition to learning from thought leaders who share leadership and business insights and reflections on their own careers, conferences provide many  opportunities to connect with others in the field and expand your network.
Patagonia CEO Rose Marcario shared leadership insights  - ranging from innovating for good to issues related to being a public company - during her keynote at the SBSI conference. Learn more.
The SBSI is our annual Sustainable Business and Social Impact event, which brings together hundreds of attendees and speakers from the public, private, and social sectors. Participants discuss innovative business models, collaborations and partnerships, and ideas that are creating lasting social impact around the world.
Distinguished Speaker Series (DSS)
A series of leadership talks and interviews with C-suite executives from around the globe, DSS provides an opportunity to learn from experienced business leaders outside of the classroom through opportunities including lectures, small group discussions, and luncheons with visiting executives. Speakers share insights from their personal and professional experiences that could not be learned in other interactions, enabling you to discover their personal perspective on leadership and key issues in their industry.