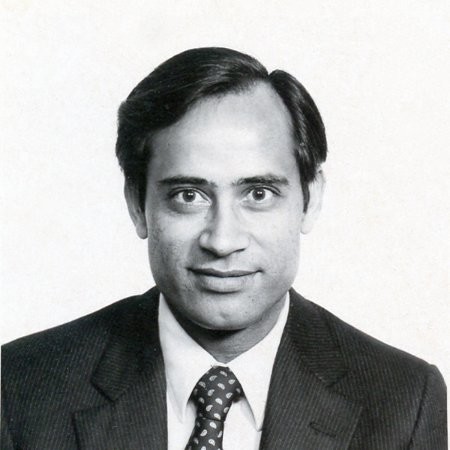 Hari Garhwal MBA '12 hopes his philanthropy, combined with the gifts of other alumni, will ensure Fuqua's base of support continues to grow for years to come. Co-founder at Garhwal, Chan & Williams, a successful San Francisco-based wealth management and CPA firm, Hari's multi-year commitment to the Fuqua Annual Fund reflects his gratitude for his Fuqua experience. "I want to give back to the school that changed my life in varied, meaningful, and positive ways," Hari says.
Hari's support is founded in his respect for the school's culture, resources, programs, and faculty. "The professors in the Global Executive MBA gave so much of themselves to the program and students to ensure that we had a great experience and we took with us the Fuqua values and teachings. They encouraged us to scale ever higher heights and to constructively add to the Fuqua brand," Hari says.
For Hari, Fuqua's culture extended throughout the school in ways unmatched by similar programs at other business schools. "There are three areas that dominate and are pervasive in the Fuqua program: in-depth and in-person studies of global cultures, global leadership, and Dean Boulding's powerful insights into the third aspect of leadership, DQ [decency quotient, along with IQ and EQ]," Hari says.
These three areas have remained at the core of Hari's post-Fuqua career and professional life, and keeping up with Duke's latest news and research is just one of the many ways he stays connected to his alma mater and continues his lifelong learning. "I am an avid reader of the school's e-mails to keep abreast of the knowledge and developments in the areas of study that influence my professional life," Hari says.
"Duke and Fuqua are world-recognized brands which reflect the highest standards of ethics, integrity, deeper understanding of global cultures, and leadership," Hari says. "By being involved with the school, we are part of the Fuqua brand. Being vigilant of our actions as alumni ensures that we never compromise that brand."
To Hari, Team Fuqua is a bond for life—a deep connection to the finest, most passionate, uniquely talented team. "Since I have such an enormous degree of respect for Duke, Fuqua leadership, and professors, and because I got so much out of the Fuqua studies and the lifelong bond developed with some classmates, this is least I can do—to support Fuqua Annual Fund," Hari says. "I hope that all Fuqua alumni will redouble their commitments to giving back with consistent 100% participation at an increasing level."